We make secure backpacks so you enjoy every journey
RiutBag® zips face your back so no one else can get in. Take your laptop, passport and camera into every crowd with total peace of mind.
We make one small batch of RiutBags each year. Orders are shipped next working day.
Order now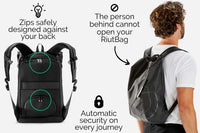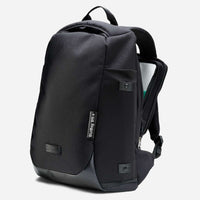 Where does my laptop go?
RiutBag R15.4 and X35 are built around your laptop. There are two compartments inside your zipped, laptop holder. Your laptop is safely designed against the back of the RiutBag. It also means you can quickly access and stow your laptop when you're on a train or plane.
The maximum laptop size 38.5cm x 26.5cm, to allow your laptop room to fit inside our laptop holder.
See full RiutBag range
RiutBag users say
This design makes so much sense and is really well made. Anyone serious about their tech should try a RiutBag. I did a lot of research to get the right laptop bag. Got my first RiutBag in 2016 and never looked back.

Arthur B.
I was given this as a gift after an unfortunate incident where my wallet was stolen from my backpack. It's become the best bag I own. It goes with me to work, on holiday, gym. And food shopping! No worries.

Charlie H.
I didn't travel for 15 years after my husband passed away. I bought this backpack to finally make the trip to visit family in Australia. It helped me overcome my fears before I left and made the trip much easier. Thank you.

Susan G.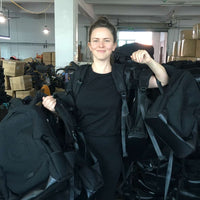 Meet the founder/designer
Sarah Giblin is the person behind Riut. She left her job in 2014 with sketches of Kickstarter's first ever secure "backwards" backpack under her arm. She creates new backpack designs with the help of over 20,000 RiutBag users around the world. She makes small batches of her designs and checks each RiutBag personally at the factory before you get yours. Thank you for supporting independent small businesses like Riut.
Startup story
The art of great journeys
Urban travel can be tough
Without the right tools, it's hard to carry your valuables, protect your tech, and always be ready for the next contactless payment in 2023. With 62% of travellers feeling stressed in the city, is it possible to arrive feeling calm, looking good and having had a great journey every time?
We're here to help
We've helped over 25,000 customers enjoy greater journeys every day. How? We make secure backpacks that other people can't open. It's that simple. Your RiutBag is built with the best materials so it's durable, you can reach everything, it protects your tech and looks good. The result? You feel great carrying anything anywhere.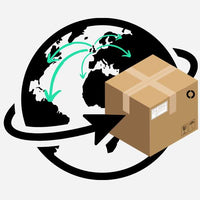 International shipping
We ship orders direct to UK addresses from this website. Ordering from outside the United Kingdom? Use any forwarding service to get your RiutBag order. Forward Via is one you can try, but you're free to use your preferred service.
Ship to your country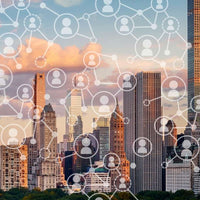 Building better cities one backpack at a time
Imagine a city where no one is stressed, suspicious or frustrated by other people; a city where we have adapted to living with the unknown people we travel alongside.
With millions of strangers in one space, cities can feel too much. Designer Sarah Giblin uses secure backpack design to help travellers know they are safe so they can see the people around them as fellow citizens, not potential threats.
Each RiutBag user helps build better future cities by becoming part of an network of secure, positive, travellers who radiate calm to their fellow citizens and benefit from this every day of their lives.
Getting your riutbag
3 simple steps
1. Make a list of the things you carry
2. Pre-order the right RiutBags for your travel needs
3. Get your RiutBag and start enjoying greater journeys every day
Our quality guarantee
We want you to enjoy using your RiutBag on every journey. We choose the best materials for the rough and tumble of daily travel. Our RiutBags are machine washable or wipe-clean. If there is a fault with your RiutBag we missed, we'll replace it or refund you.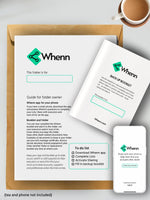 Learn about Whenn®
After her father died last year, RiutBag designer Sarah Giblin was his executor: arranging his funeral and closing his accounts. It's a big job at a challenging time.
She has created a tool to help others prepare better for this. Whenn® is an app - with a little paper - to help family find our accounts after death. Be an early adopter of Whenn® and join us today.
Try Whenn®